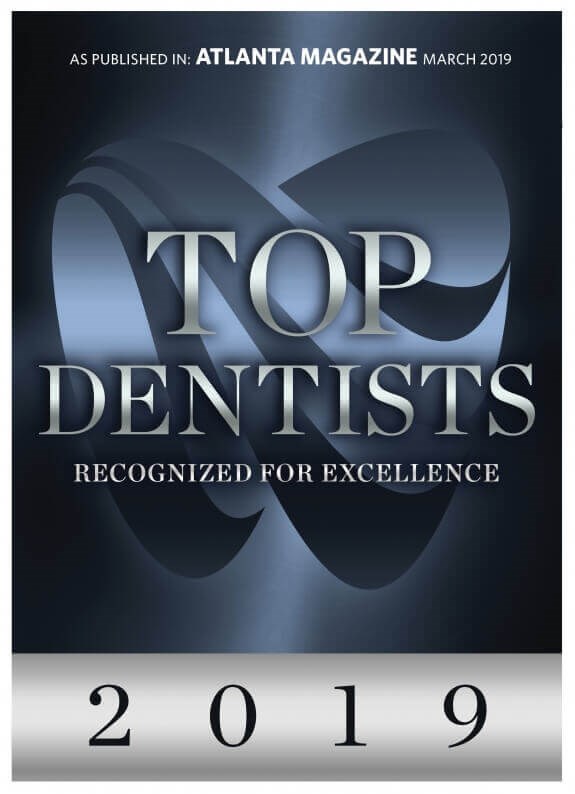 Dr. Mark Sayeg is a dedicated dentist providing outstanding, comprehensive dental care to the Northern Atlanta area where he has been practicing for over 35 years. His Sandy Springs, GA private practice, Start Smiling Dental, has a reputation for excellence that is known throughout the community. Dr. Sayeg believes that a confident, healthy smile has the power to transform lives and understands the value of aesthetic and cosmetic dentistry. Dr. Sayeg provides dental care to adults and children and has received numerous awards and recognitions. Consistently rated Best of Atlanta, Best of Sandy Springs, Atlanta Magazine's Top Dentists, and awarded the Patients' Choice Award by OpenCare. Dr. Sayeg is committed to remaining on the forefront of modern dentistry and is dedicated to utilizing only the most cutting edge technology and tools available.
Dr. Sayeg feels that all of his patients should have a smile they can confidently show to the world, and he is dedicated to helping his patients create and carry out what he considers an individualized smile design. Dr. Sayeg continually trains with the best cosmetic dentists in the world to make sure his patients have the best care available. Check out our Smile Gallery and see for yourself how our patient's lives have been changed by his beautiful work! Dr. Sayeg is also proud to offer a variety of general dental care needs such as dental fillings, dental crowns, root canals, and professional teeth cleanings.
Since his 1982 graduation from Emory Dental School, in Atlanta, Georgia, Dr. Sayeg has studied on an ongoing basis with top dental professionals in the country to remain current with modern dental care techniques. Dr. Sayeg received a Fellowship from the Academy of General Dentistry, a distinction that puts him in the top 7% of dentists nationwide. Dr. Sayeg has obtained over 2,600 hours of continuing education and places emphasis on the importance of remaining educated in new procedures, and up-to-date with advancing technology.
Achievements & Affiliations
Dr. Sayeg and Start Smiling have been consistently awarded Best of Sandy Springs, Best of Atlanta, and were voted one of Atlanta's Best Dentists by Atlanta Magazine in 2019, and were inducted into the Sandy Springs Hall of Fame in 2019. In addition, Dr. Sayeg is proud to have served as a member or founder of the following influential associations.
Georgia Academy of Cosmetic Dentistry (Past President)
Georgia Dental Association
American Academy of Cosmetic Dentists
American Society of Dental Aesthetics
American Dental Association
Hinman Dental Society
Project Start Smiling (Founder)
AACD's Give Back a Smile program, providing dental services to survivors of domestic abuse (Past President)
Reviews
"Last week I had the first of two appointments for the replacement of a crown.  I was amazed that I did not feel even the initial stick of the injection, and the entire process was comfortable and painless, even when the numbness wore off.  Many thanks to Dr. Sayeg for his skill and calm, easy manner and Shinny for her warmth and professionalism.  For her congeniality and gentle touch during all of my dental cleanings, I thank Tanya.  And Rebecca is to be commended for being efficient and ever-pleasant, with a ready smile in person that can even be heard through the telephone. With such caring staff, access to my favorite shows on Netflix and Hulu, and paraffin hand treatments, this office makes dental visits feel almost like trips to a day spa!"
A.H.
Yelp
"Wonderful! Nicest patient people in the world! They make you feel like you are the only patient. Dr. Sayeg is a very talented dentist. They do their best to keep you confortable and smiling! Thank you!"
K.K.
Google
"My husband and I are thrilled to have found Dr. Sayeg and Start Smiling Dental! We are treated in a friendly, professional and knowledgeable manner by the entire staff each time we have an appointment. We especially appreciate that Dr. Sayeg and his staff approach each problem conservatively rather than pole vault to an aggressive solution when it isn't necessary.The waiting and treatment areas are welcoming, clean and bright, adding to patient comfort. We've found our new dental home!"
A.D.
Google
"Love Dr. Sayeg and the whole team at Start Smiling. Every time I visit, everyone in the office is friendly and accommodating. They are incredibly knowledgeable and consultative, and do consistently wonderful work."
A.R.
Google
"Always a great experience (even if it a dentist's office) ??. I've been a patient there for over 30 years, and I wouldn't go anywhere else. The staff is great and Dr. Sayeg is excellent."
M.G.
Google
Related Posts